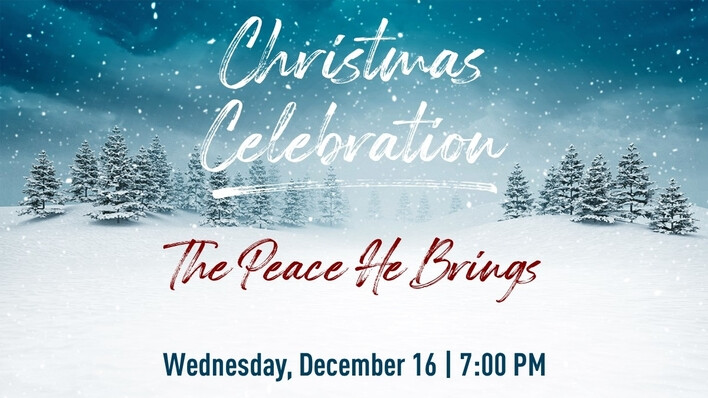 Wednesday, December 16, 2020, 7:00 PM - 8:30 PM
You are invited to join us for our Christmas Celebration: The Peace He Brings. We will celebrate the account of Christ's birth through music, drama and dance.
Tickets for our Christmas Celebration are FREE and may be ordered online using the following link:
Childcare is available for kids PreK and younger with reservations made when ordering your tickets.
Additional information:
Doors will open 30 minutes prior to scheduled start time.
After your ticket order is submitted, electronic tickets will be sent to your email. At the celebration, simply scan the ticket from the email on your phone.
If you prefer a paper ticket, you can print your tickets using the PRINT button in the email. You will also be given the option to print your tickets immediately after submitting the order form, unless you are using our mobile app.
Anyone occupying a seat needs a ticket.
The celebration will last approximately 1 hour 20 minutes.
If you need assistance ordering tickets, please contact the church office at 859-223-1161 or