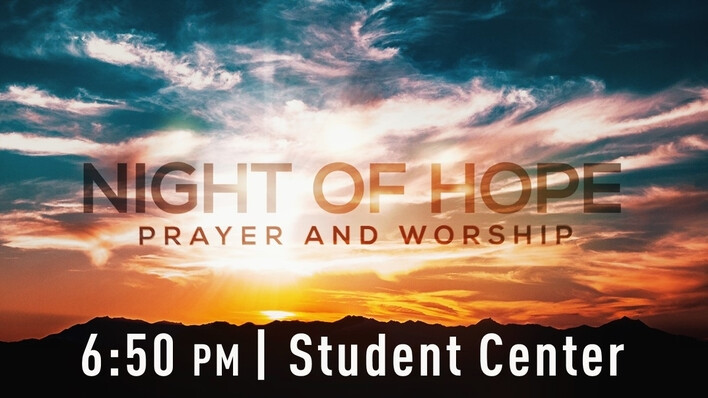 Tuesday, July 07, 2020, 6:50 PM - 8:00 PM
Our monthly prayer meeting is an opportunity for you to pray with others. We have a short time of worship and a different prayer focus each month.
We are now back on campus! Please enter through the Jerusalem Cafe. No reservations are needed, and masks are optional.