Men's Ministry
---
Our men's groups, including softball team, are not meeting in person due to COVID-19 social distancing. Please visit our Online Ministry Opportunities page to learn how to connect during this season.
---
Church of the Savior's Men's Ministry, known as the "Mountain Movers", is a team of men passionate to reach other men with the lifesaving message of Jesus Christ. We chose the name Mountain Movers based upon Matthew 17:20, "If you have the faith as small as a mustard seed, you can say to this mountain, move from here to there and it will move, nothing will be impossible for you." We believe men should be real and have faith in a mighty God who can move mountains and change men's hearts.
We also believe God intended for men to live their life in a manner that exhibits integrity, courage, and to have a strong desire to become leaders. The ministry focuses upon building relationships between the men and their God, men and their families, and with other men. We do this through organized events, spiritual retreats, bible studies, focused teaching classes for men, mentoring opportunities and by serving others.
Men's Groups
Kingdom Statesmen
Wednesdays | 6:30 PM | Jerusalem Café
Led by Steve Gehring
Band of Brothers
Wednesdays | 8:00 PM | Ministry House
Led by Steve Pearson
Authentic Manhood
Tuesdays | 6:15 AM
Led by Stephen Pinkston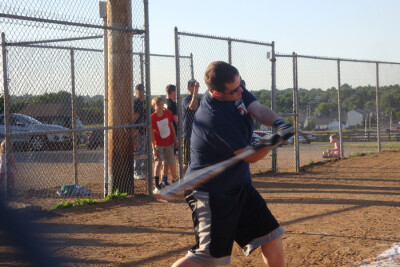 Men's Softball Team
Begins in April - Fayette Co. Recreational League
Tuesday nights | Athens Boonesborough Park