Online Ministry Opportunities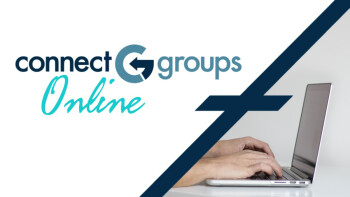 Online Connect Groups
We have a variety of Connect Groups meeting online via Zoom. This is a great way to connect with others, study God's Word and grow in your faith during this season. Click on the button below to see the list of available groups and to sign up. If you have any questions, please email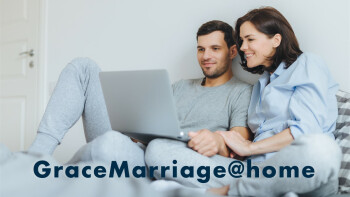 Grace Marriage @ home
We are launching a six-week online course from Grace Marriage to help marriages and families in the midst of the current health crisis. GraceMarriage@home includes a video that you watch each week and a PDF worksheet for each spouse to complete. Grace Marriage has provided this great resource free of charge, and the only thing they ask is to post that you are watching them on their Facebook page with #GraceMarriageAtHome.
If you are registered for Grace Marriage 2020, this will help you stay plugged in to your group until regular meetings resume. If you did not register for Grace Marriage, you are invited to be a part of this online course free of charge. You and your spouse can do this on your own, or if you would like to be plugged in to an existing Grace Marriage group, please email .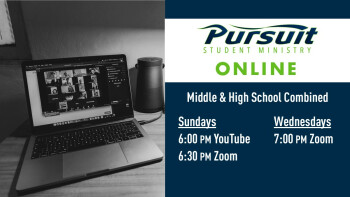 Pursuit Student Ministry
Pursuit has made some adjustments to better minister to our students during this time of isolation. Middle and high school will be combined through the end of the summer to streamline ministry. On Sundays, Pursuit will meet on YouTube for a lesson then break into small groups on Zoom. On Wednesdays, all students are invited to meet on Zoom for a time of connection and prayer. Visit the Pursuit website for more information.
Encounter Bible Study
Men's Group - led by Bill Rieser - Mondays at 7:00 PM
Women's Group - led by Carolynn Rieser - Wednesdays at 7:00 PM
The Encounter Bible Study is a 3-month study based on the 12 Anchors of Hope curriculum. It is designed to put you in position to hear the voice of God through every lesson and let the Holy Spirit reveal and rip out every root issue that keeps you stuck. It is also a deep discipleship study that will take your faith and your relationship with Jesus Christ to a level you could never get to in your own strength. Please click here to REGISTER as soon as possible. Men start April 20 and women started April 15.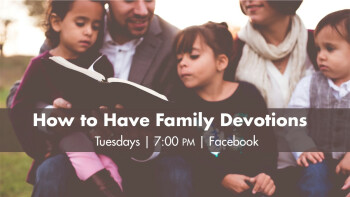 How to Have Family Devotions Class
All sessions now available on Facebook
Personal prayer and devotion time is the most important part of our day! This 4-week class, taught by Karen Holtzclaw, will help with resources, suggestions and practical tips for good family devotions.