End of Year Giving Projects
As we approach the end of 2021, you may wish to give something over and above your regular tithe and mission giving. Church of the Savior leaders have chosen two End-of-Year Giving Projects to present to the COS Family. To give to either of these projects, please make the appropriate indication on the memo line of your check or the outside of a giving envelope.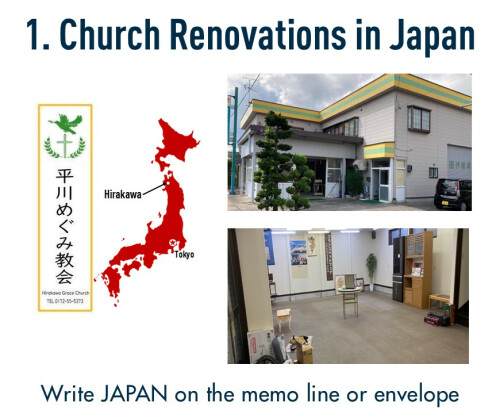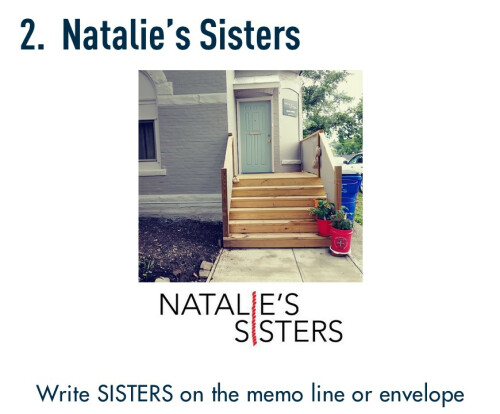 COS Global Partners Mitsu & Kristin Nakamura lead a church plant in the Aomori Prefecture of Japan. Hirakawa Grace Church currently meets in a small house but has recently purchased a building of their own! It is an ideal set-up for a church with an excellent location on a main road and an opportunity for overflow parking at a nearby community center.
The building needs some renovations so it will be ready to open for worship in March, with a grand opening on April 24, 2022. Here is a summary of what they hope to improve:
HVAC Unit Installation
Restrooms
Kitchen
Exterior Signage
Worship Room - lighting, baptismal
Children's Ministry Area + Indoor Playground
Registration & Legal Fees
The estimated total cost of these renovations is $43,000.
Our goal is to contribute $25,000 to this project.
Natalie's Sisters is a local ministry with a mission to extend hope, support, and God's unconditional love to sexually exploited and sex-trafficked women through a first-touch approach providing respite, relationship and referrals to community resources. They focus on three specific areas of ministry:
Street ministry + Drop-in Center
Club ministry
Jail ministry
Their vision is to see sexually exploited women restored to their families, their community, and to God, as they realize their true identity and full potential. The Drop-In Center is located in the North Limestone neighborhood along a well-known corridor for prostitution activity. Services at the center include a warm breakfast, healthy snacks, nutritious lunch and a meal for later, along with referrals to community resources.
Our goal for this project is $12,600 to pay the rent for the Drop-In Center for an entire year!