Missions
We have global partners in the following countries:

Bulgaria
Democratic Republic of Congo
Ecuador
Indonesia
Iraq
Japan
Kurdistan
Lebanon
Middle East
Papua New Guinea
Rwanda
Saudi Arabia
Singapore
South America
Spain
Tanzania
Turkey
Uganda
USA
Venezuela
Zanzibar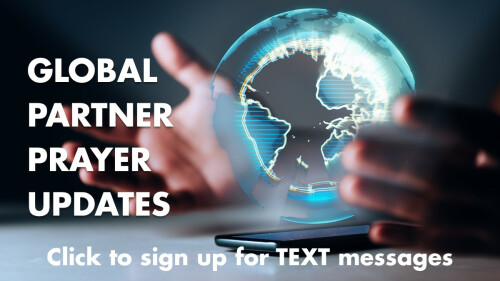 Do you have a heart for missions and want to know how to be involved? Prayer is something we can all do to be part of what God is doing to bring in the harvest across all nations. Church of the Savior supports more than 30 Global Partners through your faithful giving. Click the link above to receive timely prayer requests and praise reports from our Global Partners via text.

Mondays, starting january 15
6:30 - 9:15 PM
FIRST ALLIANCE ChurcH


Perspectives is an awe-inspiring, comprehensive course that has profoundly impacted hundreds of thousands of students during the past 45+ years. From Genesis to the prophets, Jesus to the early Church, and St. Augustine to the present, students learn how God moves, how the global Church responds, and the remaining task of world evangelization. Perspectives isn't a course solely about world missions. It's a study program rooted in Scripture, clarifying each believer's remarkable opportunity to co-labor with God in His global purpose.
For more information contact:
Scholarships are available for COS Family.
CLICK HERE to apply.