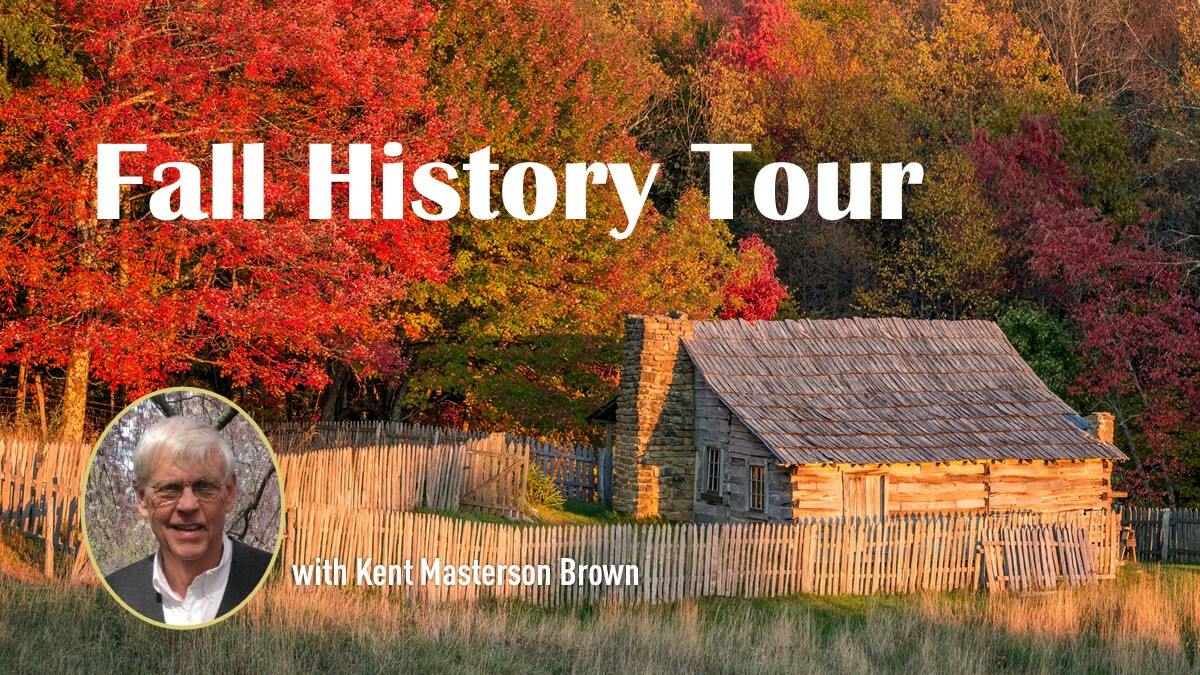 Saturday, October 07, 2023, 7:30 AM - 6:00 PM
Join us as we walk back in history to Kentucky's first settlers following one of early America's most famous explorers, Daniel Boone. He was an American pioneer, explorer, woodsman, and frontiersman, whose exploits made him one of the first folk heroes of the United States. The tour will be led by noted author and lecturer Kent Masterson Brown.
ITINERARY INCLUDES:
Cumberland Gap National Historic Site
Martin's Station - Wilderness Road State Park
walk along a section of the original path of the Wilderness Road
Levi Jackson State Park
Fort Boonesborough
COST: $50 per person
Includes professional tour guide, transportation on Bluegrass Tours charter bus, and buffet lunch at the Smokehouse Grill in Berea, KY
EVERYONE WELCOME - Ladies too!
TOUR IS FULL!