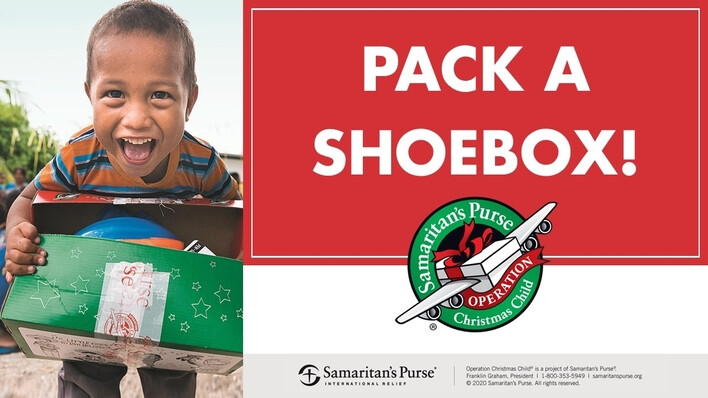 Sunday, October 11, 2020 - Sunday, November 22, 2020
Pack a shoebox and change the life of a child!
1. FIND A SHOEBOX - Pick up a shoebox at COS or select any average-size cardboard or plastic shoebox.
2. GIRL OR BOY? - Decide whether you will pack for a girl or a boy, and select an age category 2-4, 5-9, or 10-14
3. FILL WITH GIFTS - Select a medium to large "wow" item such as a soccer ball with pump or stuffed animal, then fill with other fun toys, hygiene items, and school supplies. CLICK HERE FOR A LIST OF IDEAS
4. BRING TO COS - We will be collecting boxes as part of our Missions Conference in November. The deadline to drop off boxes at COS is November 15.
Prefer to stay at home these days?
Did you know you can build a shoebox without leaving your house?
Click on the link below to build a shoebox online!