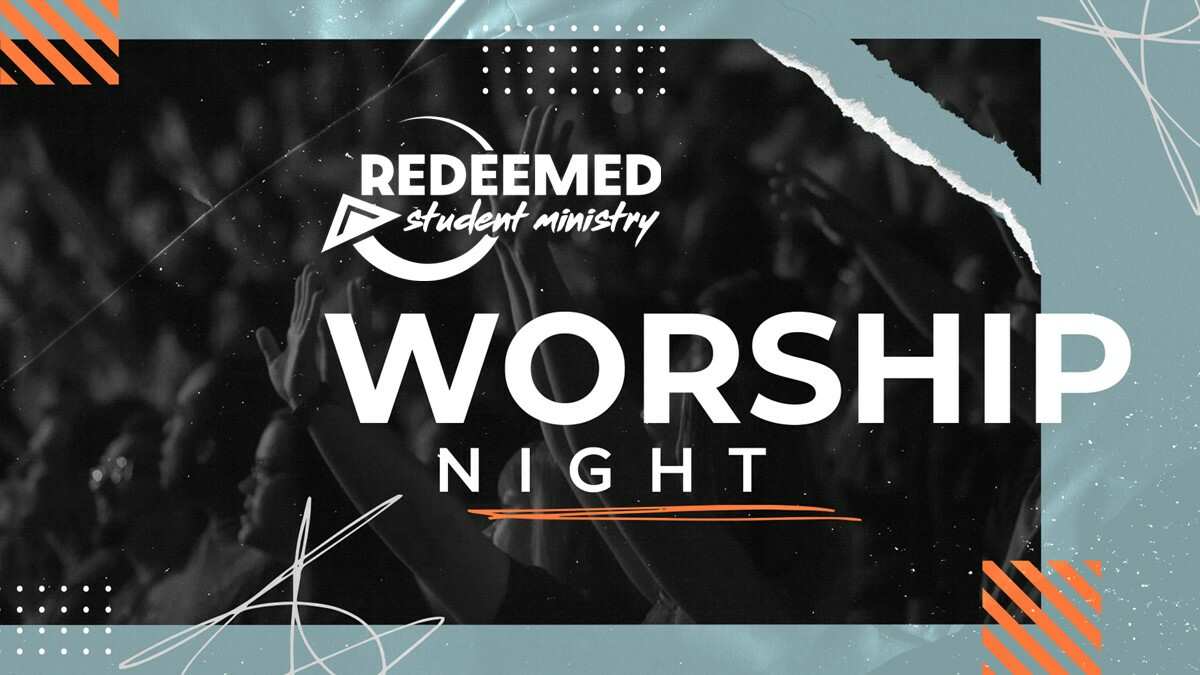 Sunday, October 15, 2023, 6:30 PM - 8:00 PM
You are invited to one of our favorite nights of the year... a worship night hosted by Redeemed Student Ministry. At our last Worship Night, in March of 2022, our theme was "preparing for revival." God knew that He was going to send a revival to Asbury University almost a year later in February of 2023.
Our worship night theme this year is "Family." You can expect powerful worship as we are believing for the presence of God to saturate the atmosphere so that His kingdom comes and His will is done on earth as it is in heaven. You can also expect times of prayer and fun as we come together as the family of God, worshiping the Father in unison. May entire families be set free this night as we join as one body in Christ.
Everyone is invited! Childcare is available for kids PreK and younger with advance registration using the link below.
Note: Youth group will begin at the regular time of 6:00 PM and the Worship Night will begin at 6:30 PM.