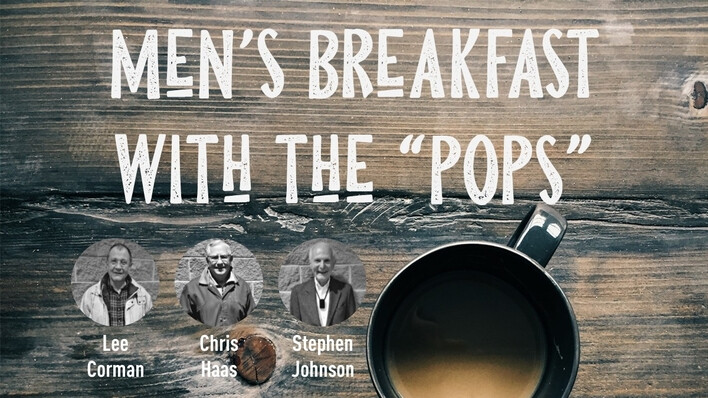 Saturday, April 24, 2021, 8:00 AM - 10:00 AM
Al men are welcome to join us as we come together to enjoy food, fellowship, and hear the incredible personal testimonies of three very special men of God: Lee Corman, Chris Haas, and Stephen Johnson.
Breakfast will include Chick-Fil-A chicken biscuits, donuts, and coffee. We will practice social distancing.
This event is FREE, but registration is required by April 19. Please use the link below.
Men are invited to bring a friend who needs to hear how God works in the lives of men.