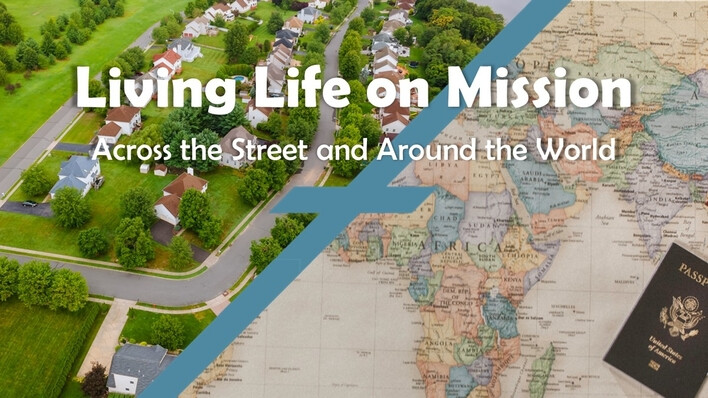 Friday, May 07, 2021, 6:00 PM - 9:00 PM
and
Saturday, May 08, 2021, 9:00 AM - 5:00 PM
This two-day workshop will teach you how to "go" right where you are to the networks of people and relationships you already have around you! Be activated, mobilized, empowered, and equipped to be a missionary, a "sent one," right where you are using the gifts and talents God has given you while being empowered by the Holy Spirit. Mission isn't just for someone else, it's for all of us! Be challenged to follow Jesus and obey His commands to live life on mission and teach others to do the same across the street and around the world.
Sessions will be discussion and activity based. You will be challenged to immediately begin to apply what you are learning in your own areas of ministry and influence both inside and outside your church! These tools have been successful in empowering individuals to live life on mission around the world.
Living life on mission means you are in real, intentional authentic relationships with people, walking through the ups and downs, highs and lows of life together because of the love you have for them - and for Jesus! By living life intentionally with others, you allow the Holy Spirit to create opportunities to share the Gospel through those relationships. The goal is to see individuals living life on mission making disciples who make disciples who make disciples within their own contexts and networks of relationships (and beyond).
"We loved you so much that we were delighted to share with you not only the gospel of God but our lives as well, because you had become so dear to us." - I Thessalonians 2:8
REGISTRATION IS CLOSED - WE REACHED OUR EVENT CAPACITY