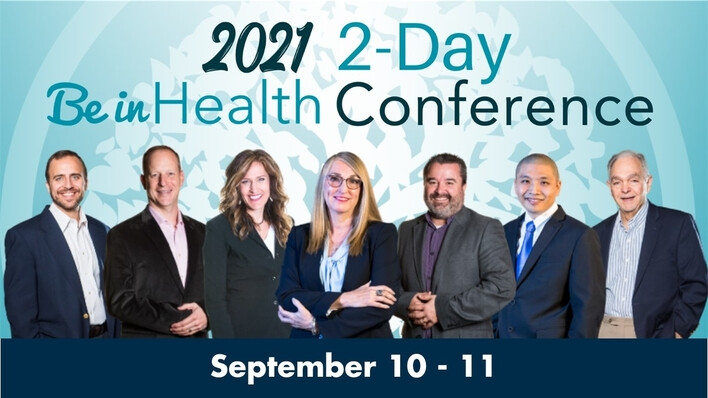 Friday, September 10, 2021, 5:00 PM - 9:00 PM
There is much misunderstanding in both the medical community and the church about the causes of disease in mankind. Yet crucial answers to man's diseases and problems have been laid out in the Bible for thousands of years. Physical health and disease begin deep on the inside of us, a place no one can see with their physical eyes.
For over 30 years, Dr. Henry W. Wright and the Be in Health Team have been exposing the spiritually rooted causes behind 80% of the diseases and relationship breakdowns that plague mankind today.
The Be in Health Team helps those attending the conference to understand the spirit-soul-body connection and how spiritually rooted issues can affect our health. Be in Health connects what science has observed along with scriptural precepts regarding our health in a way like no one else. The result has been tens of thousands healed by God from all manner of diseases because they understood the spiritual root cause of their problem and learned how to overcome it.
This conference is FREE and open to the public. Space is limited, so reserve you ticket now!
Along with teaching we will also be doing laying on hands ministry at the end of each conference to allow our Father to come and work powerfully in our brothers' and sisters' lives.
Freewill offerings will be taken, and Be in Health resources will be available for purchase.
For more information, visit www.beinhealth.com/