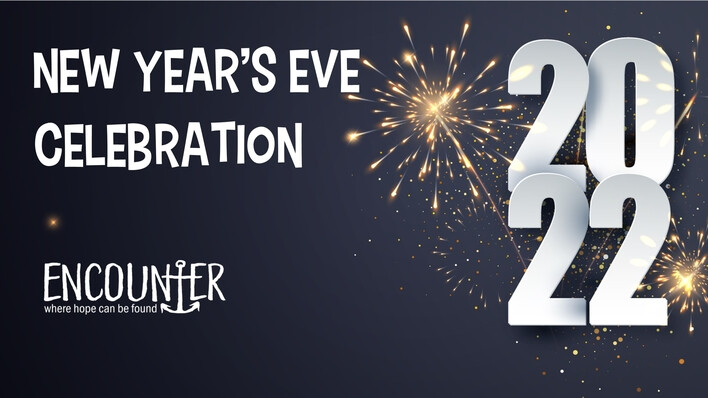 Friday, December 31, 2021, 10:00 PM - Saturday, January 01, 2022, 12:30 AM
The church should be the best place to celebrate New Year's Eve! Encounter will host a special New Year's Eve Celebration and service to bring in the new year! Join us for a night of fun, food and fellowship. The service will include worship, a special message from Bill Rieser, and then a time of prayer as we pray in the new year together.
10:00 - 10: 45 Food & fellowship in Multi-Purpose Rooms
11:00 - 12:15 Worship, message & prayer in Worship Center
Everyone is invited to this special family event. Childcare will not be provided.
Please help us plan by using the form below to RSVP.
The mission of our Encounter ministry is to help broken and hurting people overcome life's adversities so they can discover a free life devoted to Jesus Christ.