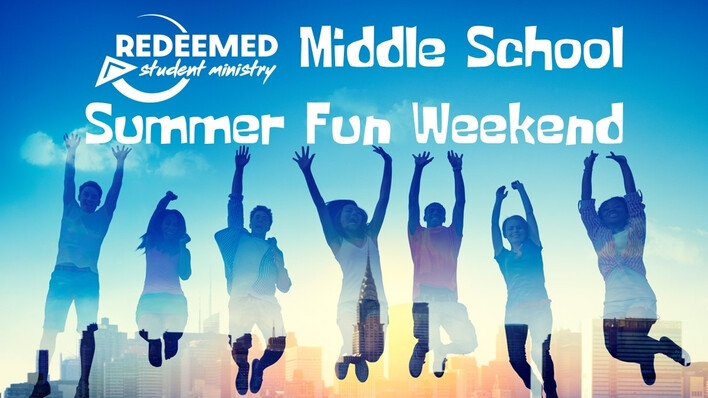 Friday, June 25, 2021, 5:30 PM - Saturday, June 26, 2021, 2:00 PM
This two-day event will help our incoming 6th graders get to know one another and feel welcome at Redeemed. All 6th graders are invited to an evening at the Ninja Warrior Gym, followed by a sleepover. All 7th and 8th graders are invited to join them on Saturday for some fun activities.
Tickets for the Ninja Warrior Gym must be purchased in advance online: https://ultimateninjalex.com/shop/ninja-warrior-class-10-to-12-year-olds/
Be sure to select the June 25, 5:30 PM session.
Transportation for 6th graders from Ninja Warrior Gym to host homes is NOT PROVIDED. Parents will need to pick up students at 7:00 PM and provide transportation to host home.
Here is the complete schedule:
FRIDAY, JUNE 25
5:30 PM Ninja Warrior Gym + pizza (6th graders only)
7:00 PM Pick up 6th graders at Ninja Warrior Gym and transport to host home
8:00 PM Sleepover at host homes (6th graders only)
Girls: home of Brad & Renae Blunt (1304 Conyers Court, Lexington)
Boys: home of Scott & Erin Calihan (140 Old Woods Dr, Nicholasville)
SATURDAY, JUNE 26
11:00 AM Host home activities (all students in grades 6 8)
Girls: crafts, baking, other activities at home of Brad & Renae Blunt
Boys: pool party at the home of Scott & Erin Calihan
2:00 PM END OF EVENT – Please pick up all students at the host homes