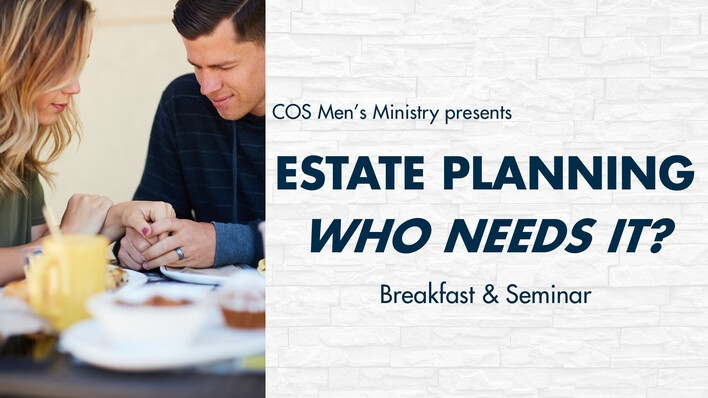 Saturday, February 05, 2022, 8:00 AM - 10:00 AM
COS Men's Ministry invites you to breakfast and a seminar on estate and financial planning. This event is particularly suited for couples (young and old) who have not written a will or initiated any estate and financial planning. The speakers for the morning will be Tucker Hargrove, Jack Ditto, and Dale Ditto.
Breakfast is FREE and childcare is available for kids grade 5 and younger. Couples are encouraged to attend together!
Register by January 31 using the form below.