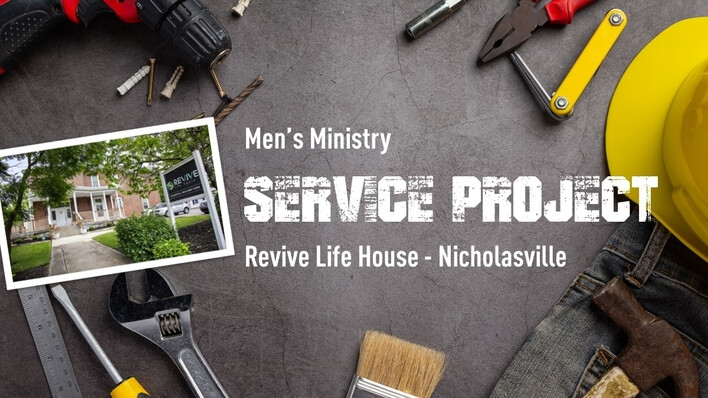 Friday, August 05, 2022 - Saturday, August 06, 2022
Meet at COS each morning at 8:00 AM
Return to COS at 4:30 PM each day
FREE - Lunch is provided
We will be helping to spruce up Revive Life House (RLH), a Christ-centered residential treatment facility. RLH is structured to address each person's spiritual, mental, physical, social and vocational needs. COS is already reaching RLH residents through Encounter and small group mentoring.
We will spend 2 days painting the RLH facility. Painting materials and equipment will be provided. Come serve as much as you can - even if only for a few hours!
This event is open to all in the church - ladies are welcome!
NO COST - REGISTER BELOW BY AUGUST 1
Questions?
Jack Pasch | (931) 215-8898 |
Kent Laufenburger | (630) 240-8300 |