Women's Ministry
UPCOMING EVENTS
---
Retreat Information
All lodge and cottage rooms are full!
We still have room for women to attend the retreat, but you will need to make arrangements for lodging at a nearby hotel.
Please CLICK HERE to learn more.


October 27 - 29
Come join the women of the church for a fun-packed weekend away to grow in Christ! Spend time with old and new friends and explore nature at Carter Caves State Resort Park. Our theme this year is Equipping the Saints. We will have 4 sessions led by our special guest speaker, Mary Anne Kent. There will also be testimonies and plenty of time for praising God in worship and through prayer.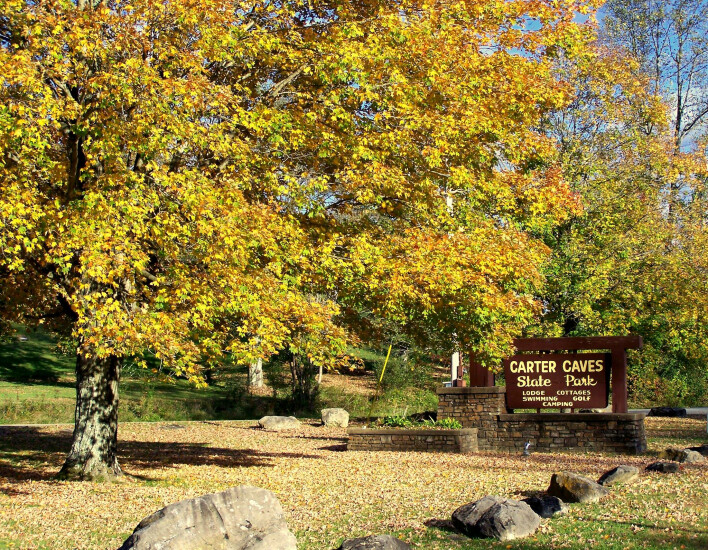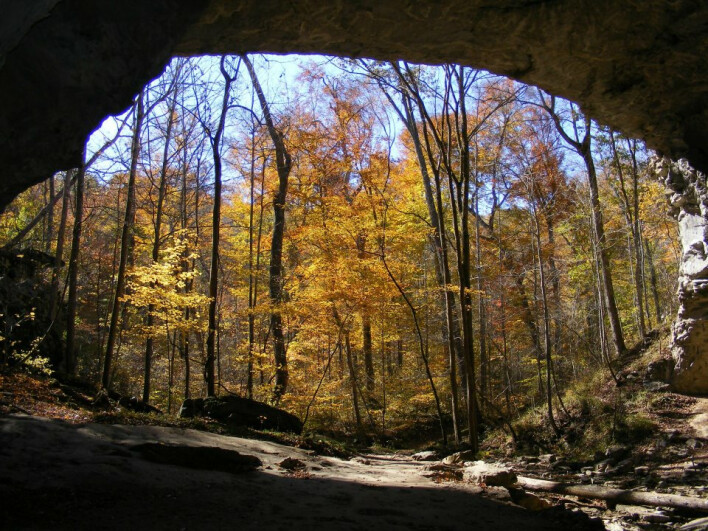 We will kick off our time together with a cookout on Friday night followed by our opening session. Saturday will include sessions 2 and 3 with an afternoon break for hiking, exploring caves as a group or just taking a walk or nap. There are lots of beautiful places to walk and pray within this park and just hang out. We will conclude our time together Sunday with a breakfast buffet and our final session.
The cost for the retreat - WITHOUT LODGING - is $65 per person
This includes retreat sessions + meals from Friday dinner through Sunday breakfast.
Cave tours are an additional $10 and will be a separate sign-up in early October.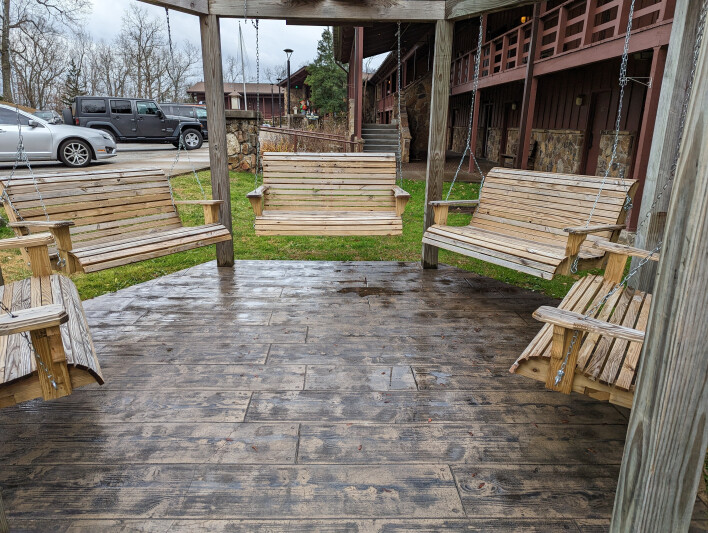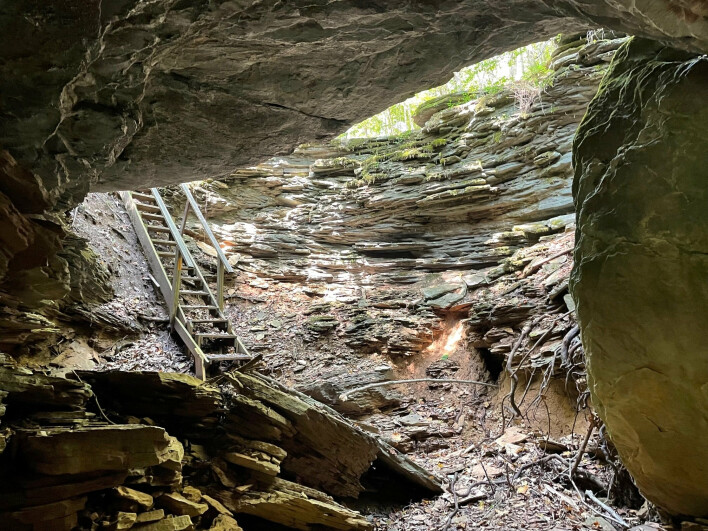 We have a block of rooms reserved at the SureStay by Best Western in Grayson, KY. Our group rate is $80 + tax per night for each room. Rooms have 2 queen beds and may accommodate up to 4 women.
To reserve a room, please call the hotel directly at (606) 474-0000 and tell them you are part of the Church of the Savior retreat.
---
Our vision is that women will be engaged in opportunities to
know Jesus Christ in a more personal way
grow in a commitment to follow Jesus
further His Kingdom
fellowship and bond with women of like faith
Stay connected online facebook.com/groups/COSWOMEN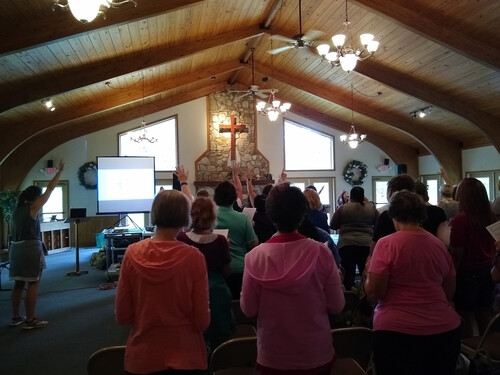 2019 Fall Retreat worship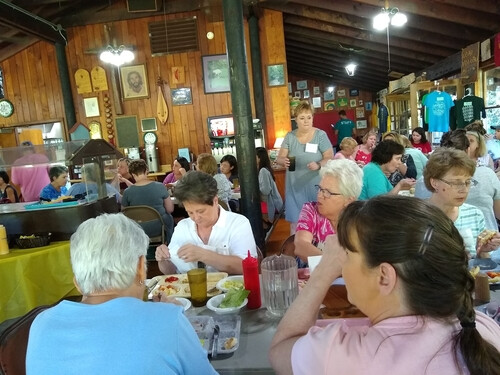 Time to eat!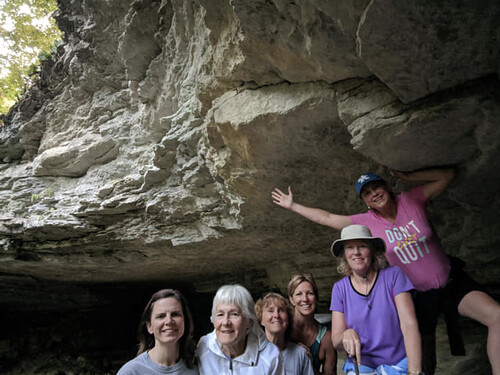 Hiking adventures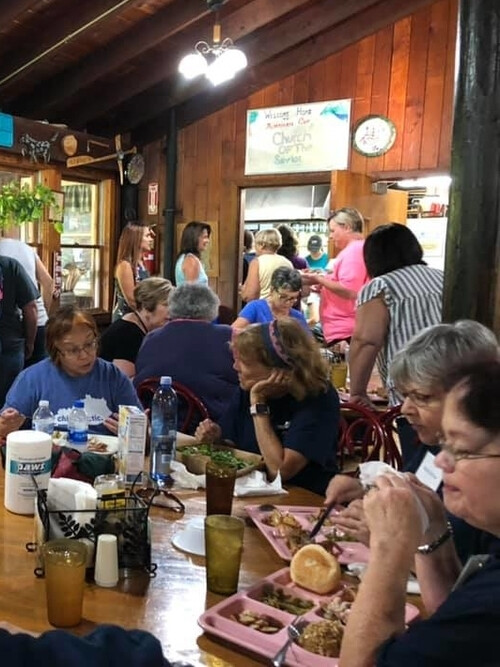 Fellowship fun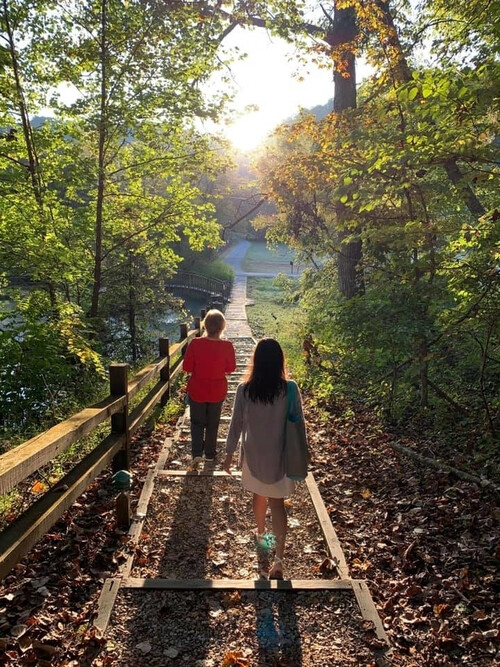 Peaceful walks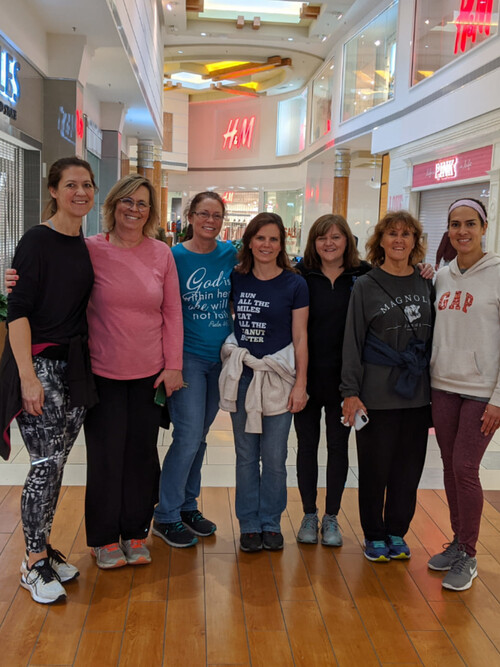 Women Walking group